For two weeks in March 2016 I came back to Havana, Cuba. This was then my second stay on the island after having spent one month of fieldwork and archives research more than one year ago (for an account of this journey, see the four 'dispatches from the field' featured in the blog: week 1, week 2, week 3, week 4). Thanks to this previous experience I knew a bit what to expect yet I was curious to see whether the opening of the diplomatic relationships between Cuba and the United States of America might have implied some noticeable changes.
Interestingly, those state affairs seem like an underlying theme of my Cuban experiences. Indeed, a few days after my departure from Havana the first time the reestablishment of diplomatic relationships between the two countries was announced. And now again my departure coincided exactly with the arrival of Barack Obama on the island. Towards the end of my stay, the sentence 'hay Obama que viene' constituted a leitmotif to explain unforeseen organisation issues, from the cancelation of events I wanted to attend to the delay of my outbound flight. This echoes in an interesting way the research I am currently carrying out about other kinds of diplomatic exchanges between rather other partners during the Cold War.
The first week of my stay has been mainly taken up by the conference of the Latin-American branch of the International Association for the Study of Popular Music held at Casa de las Américas from 7th to 11th March. There I presented my work and spread the word about Modern Moves among the Lusophone and Hispanophone colleagues coming from all over Latin America. Although I sometimes felt a bit like the ugly duckling in this gathering – the only paper presented in English for instance – I could meet some very interesting persons and listened to many papers exploring various issues about Latin-American music.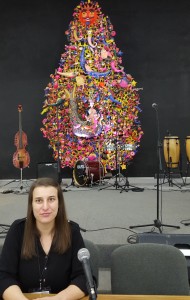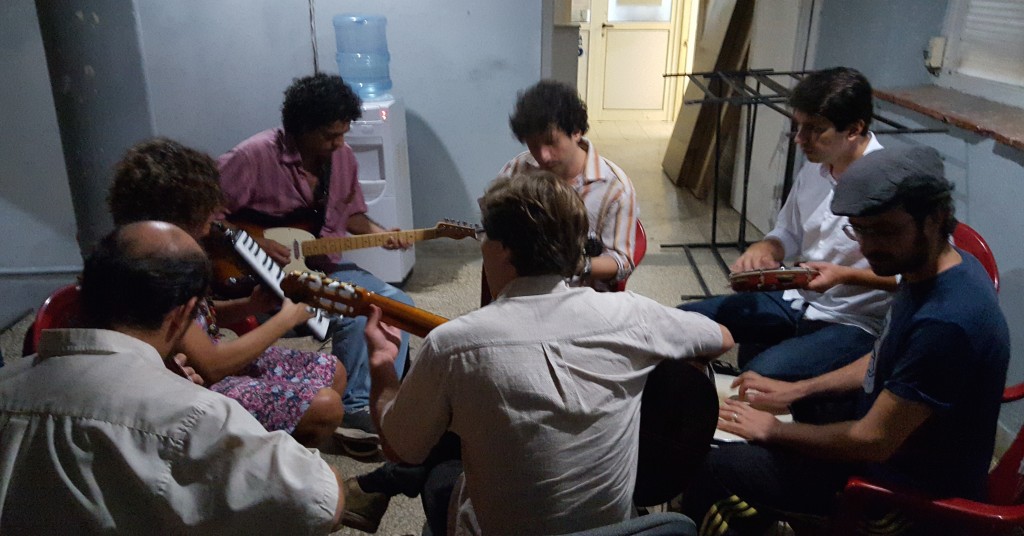 In addition to the academic content, the conference organised many events during the week. Day after day, I was able to enjoy various concerts in different venues. Among others I was struck by the performance of young Repentistas and their verbal jousting based on improvisation; I admired old couples dancing danzón to Orquesta Miguel Faílde; I discovered the musical experimentations of Alberto Lescay Jr & Proyecto Forma at Fabrica de Arte Cubano (a factory reconverted into an alternative art centre); I relished the exhilarating rhythms created by the percussions-only group Percuba Ensemble; I savoured the music performed by the charismatic Alain Pérez y 'Hablando con Juana'.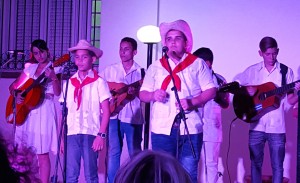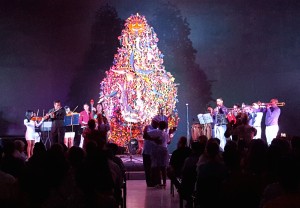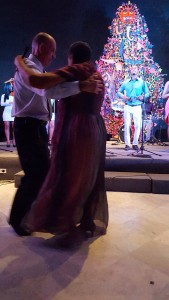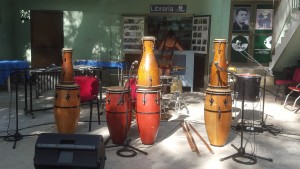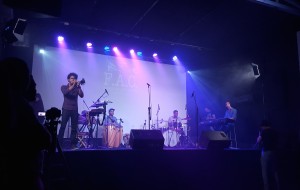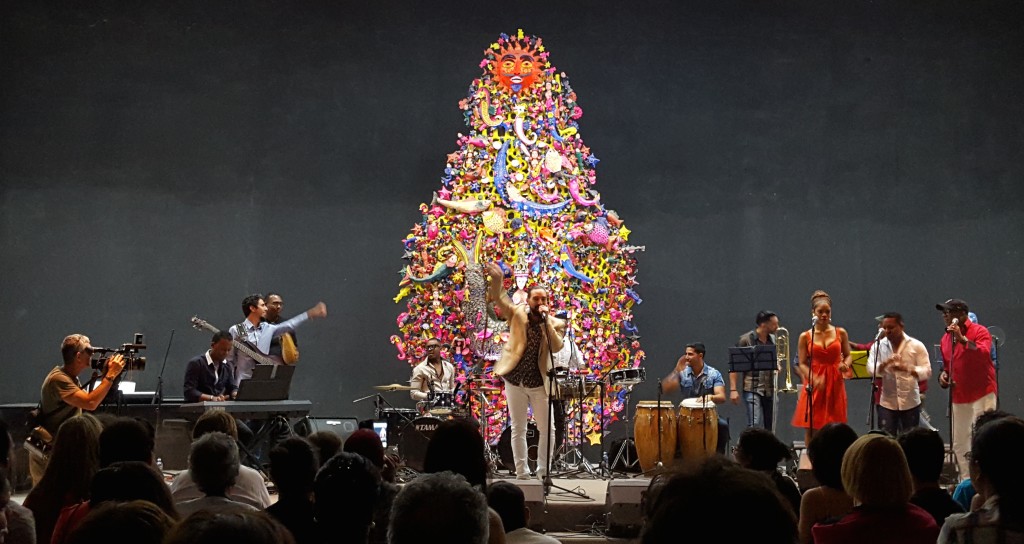 In addition to the busy programme of the conference, I pursued my research agenda by benefiting from being located in Vedado, an area of Havana where a lot of interesting places, for both archives and fieldwork researches (some were partnering with the conference anyway), are concentrated. I came back to some places I already knew to complement the research started last time, such as Centro de Investigación y Desarrollo de la Música Cubana (CIDMUC), Unión de Escritores y Artistas de Cuba (UNEAC), Museo de la Danza and spent an evening of salsa dancing at La Gruta. I also discovered some new places that were undoubtedly worth the journey: El Castillito where I could get some fantastic dances and even be chosen to join the Rueda de casino show offered that night, and Casa de la Amistad where I could listen to the salsa music produced by a live band exclusively composed of very talented young women who, perched upon their stiletto heels, choreographed every piece of their repertoire.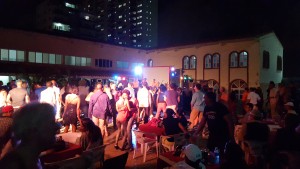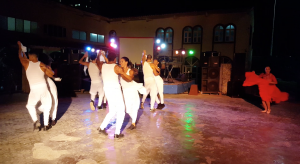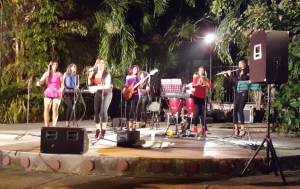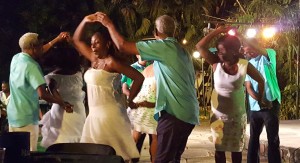 I also attended the show at El Gran Palenque, headquarter of Conjunto Folklorico Nacional, where rumba guaguanco, orishas and Abakua performances were on the programme.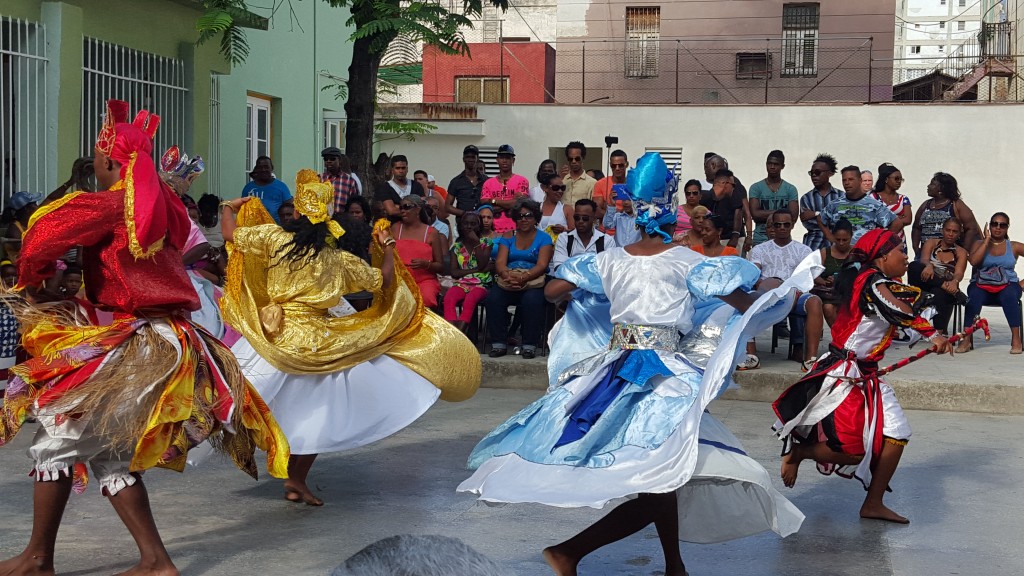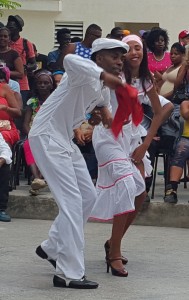 After having enjoyed the airy area of Vedado, the return to the teeming calles of Habana Centro for the second part of my stay was quite challenging. Basically I renewed my Cuban double-life routine: research in the institutions during daytime and in concert and dance venues at night.
Luckily I was staying very close to one of my preferred concert venues, El patio de la EGREM (or El Jelengue de Areíto), that I frequented a lot last time and where I knew already some people. I enjoyed the music of Conjunto Chappottin and Son Atrevido while collecting some materials for my on-going research about the role of plasma screens in the dance music interactions.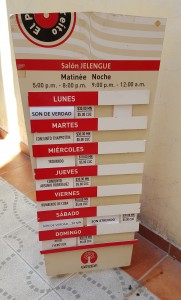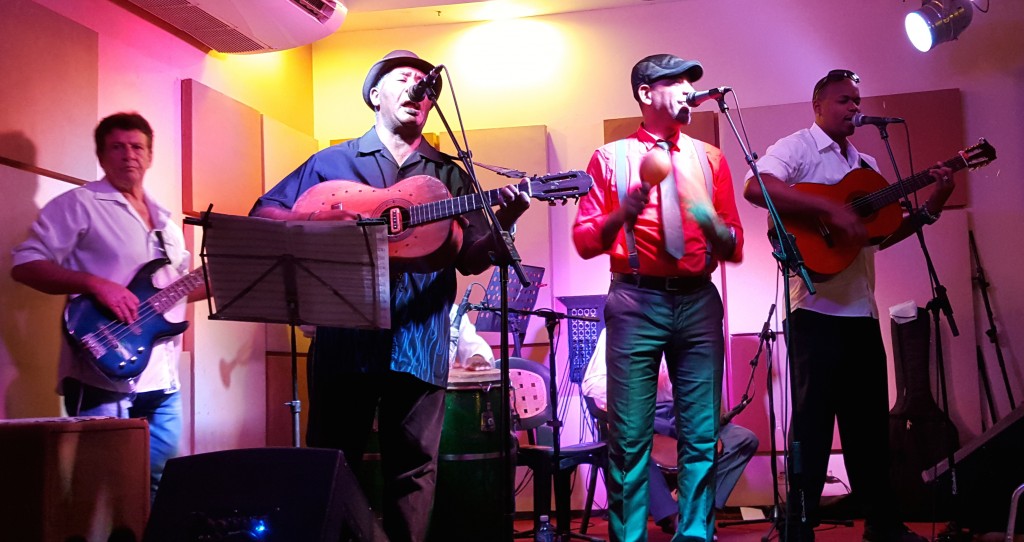 One of the highlights of this second part of my stay was certainly the unexpected encounter with Frank 'El Matador' Oropesa, the director of famous Septeto Nacional Ignacio Piñeiro. I was walking down a street when my attention got attracted by the sound of drums being played. While I was trying to locate where the sound was coming from, someone arrived and offered to take me in and get a glimpse at the rehearsal going on. This place was the headquarter of Septeto Nacional, a legendary Cuban orchestra that exists since 1927 and has contributed to the development of son, and this person no one else than the orchestra's director himself. We talked about the rich history of the orchestra and their experiences of touring in Africa and Septeto Nacional's director invited me to their forthcoming concert on the roof terrace of a hotel in Habana Centro happening on my last Friday night, what luck! So two days after this impromptu happenstance, I attended the concert and had certainly one of my best Cuban nights, full of dances and food for thoughts. 'Curiosity killed the cat' maybe but can also provide you with some incredible opportunities it seems!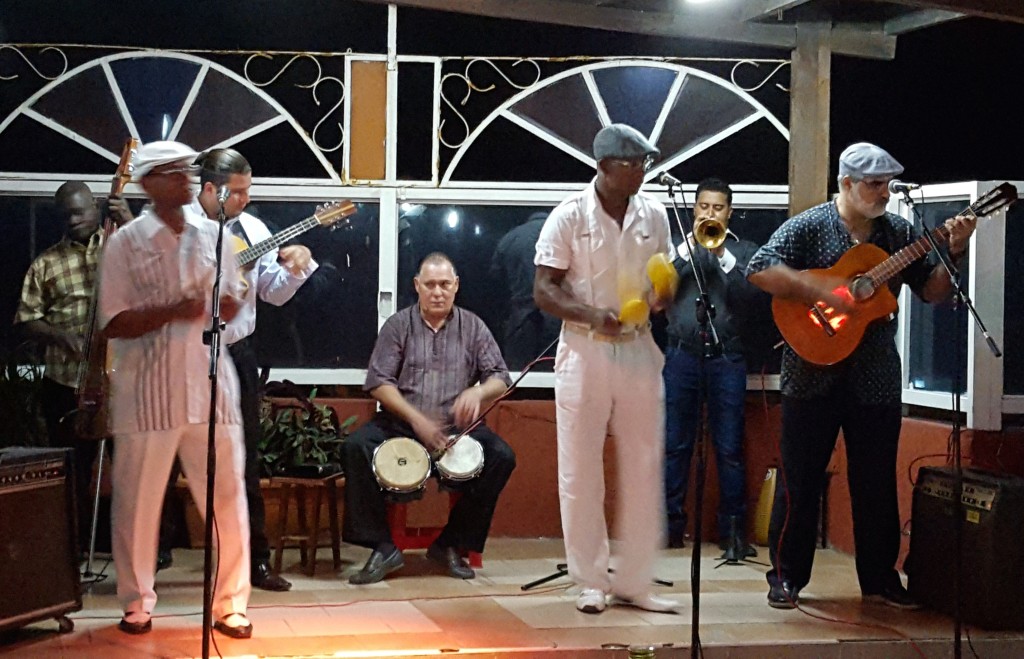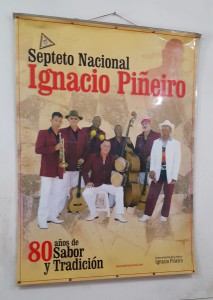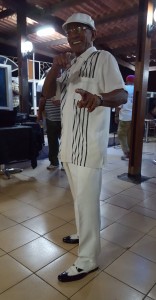 From this descriptive account, one cannot deny that Havana has an incredible lively musical scene. Every day one has to choose from the numerous offerings of live concerts, dance shows and parties happening in every corners of the city. And it is also very common to bump into a musical or dance gathering in a street or a plaza, either organised or spontaneous, attesting to the importance of such cultural practices in Cubans' everyday lives despite a deprived economical and political background.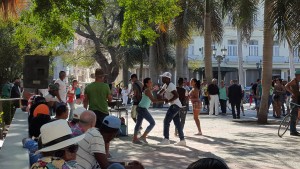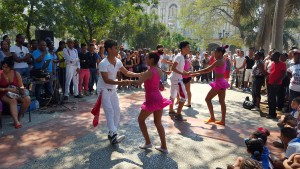 At the same time, although the music lover would obviously be more than satisfied during a stay in Cuba, the researcher trying to look at the popularity of Cuban music in Africa encounters some epistemological obstacles. My fieldnotes are full of disappointed comments about this situation:
You are in Cuba and you want to do some research about the influence of Cuban music in Africa? Just forget about it. That is not a good idea at all. Conscious of this problem, because it's your second stay and you know that people will encourage you to research on the other way round, you keep repeating something like 'I'm looking at the sense from Cuba to Africa, not from Africa to Cuba in link with the slave trade, no no no'. And I repeat again 'sobre la influencia de la musica cubana en Africa'. Well, in the best cases, after a mini-second of delay, you will get such answers 'there is a lot here about the influence of Africa in Cuban music, a lot…'; 'I'm an Abakua initiate, I know a lot about Afro-Cuban religions'; 'I'm a santero, I know a lot about Afro-Cuban religions'; 'I'm not a babalawo myself but I have a friend who is and knows a lot about Afro-Cuban religions'; 'you should look at the rumba and the orishas, they are from African origins'… Humm, it starts all over again I'm afraid…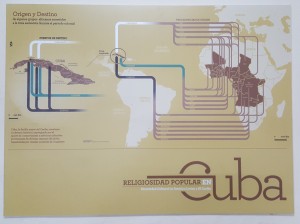 And it doesn't matter who you meet with, an academic, a musician, a dancer, or in which documentation centre you go where the person in charge of the library would imperturbably try to help you by piling up on your table all the classical studies of Argeliers Léon, Odilio Urfé and others who worked precisely on the African influences of Cuban music genres. I'm not sure to be able to assess if it is definitely the sense Cuba-Africa that may be a bit too unorthodox so far or if it is the fact to go to Cuba to find sources about the political and musical exchanges between Cuba and Africa during the Cold War that proves to be problematic. Whatever it is, it is worth thinking at least theoretically about this epistemological barrier and the possible ways to unlock it. In this research journey, maybe Eleguá, the orisha who opens the pathways and already travelled across the Black Atlantic, could guide my quest and 'allow me to see when I'm opaque' (me deja ver cuando estoy opaco¹) .
ELINA DJEBBARI
All photos are courtesy of Elina Djebbari
¹Excerpt of the lyrics of the song Canto para Elegua y Shango by Orishas.